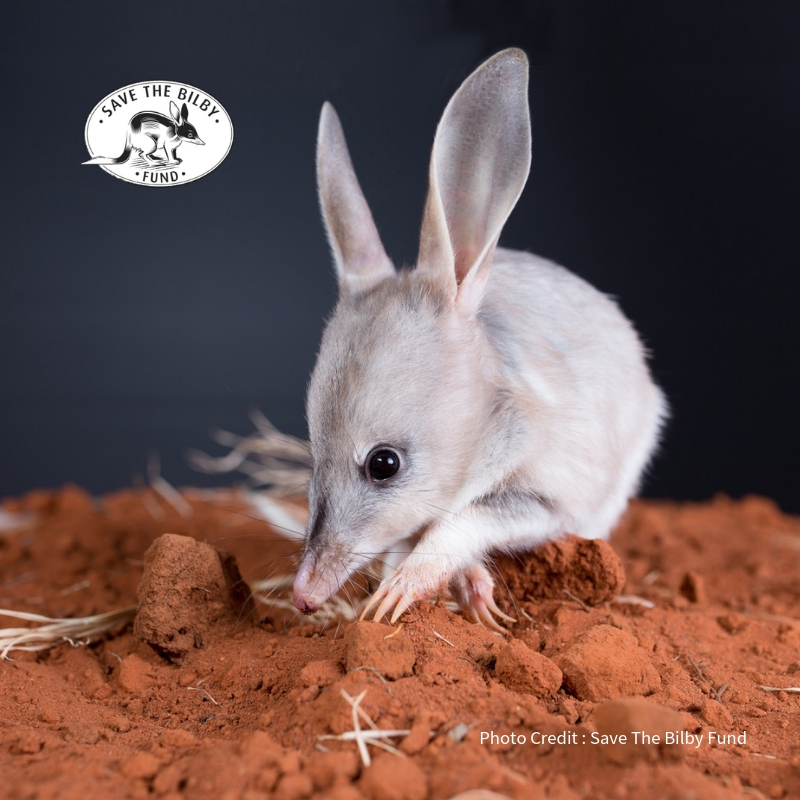 Benny Bilby
Support Bilbies not Bunnies this Easter!
The Bilby is facing the threat of extinction and without our help, we're at risk of losing this Aussie icon forever.
Bilbies were once widely distributed across Australia but can now only be found sparsely scattered across 20% of their former range. They face ongoing threats from feral cats, foxes, rabbits and habitat change.
Save the Bilby Fund is a national charity dedicated to saving the bilby.
In order to give this precious animal a fighting chance, we need to build up bilby numbers in safe and secure locations. But as a small Fund with no recurrent government funding, every bit of support is vital to the success of the program.
$5 from the sale of each easter Bilby will be donated to Save the Bilby Fund to support this years Bilby Release Appeal. To read more go to https://savethebilbyfund.com/help-bilbies/donate-rescue-appeal
Save the Bilby Fund is a national charity launched on 28 March 1999 by Frank Manthey and Peter McRae (the 'Bilby Brothers') to raise money and awareness to help stop the steady decline of bilbies.
Our vision is to have safe, protected or managed areas across Australia to support viable and self-sustaining populations of wild bilbies.
The Fund operates within the Greater Bilby National Recovery Plan with the aim to secure the long-term conservation of bilbies.
We are working to achieve this by co-ordinating the Greater Bilby National Recovery Team; managing the predator-exclusion Bilby Fence in western Queensland; engaging in captive breeding and crèche-ing of bilbies for release into protected areas; and delivering a range of educational, fundraising and awareness-raising initiatives targeting both the community and schools. To Find out more visit www.savethebilbyfund.com